Equity Income Specialists
Middlefield is a specialist and independent equity income manager headquartered in Toronto, Canada. We actively manage portfolios to identify high quality, global companies generating significant and stable levels of cash flow. Middlefield's award-winning funds are designed to be "investments that work for you" by distributing consistent and high levels of income through various market cycles. Our funds span a number of market sectors including real estate, healthcare, innovation, sustainability, infrastructure and energy. Investors can access these strategies in a variety of product types including ETFs, Mutual Funds, Closed-End Funds, Split-Share Funds and Flow-through LPs.
| | |
| --- | --- |
Trusted Industry Expert
Since 1979, we have been a trusted partner to institutional, professional and individual investors throughout Canada, the United Kingdom and Europe. We are a private and independently owned company that puts our investors first, continuously innovating to ensure we can consistently generate competitive risk-adjusted returns for investors.
We operate under the oversight of the Ontario Securities Commission, the Investment Industry Regulatory Organization of Canada as well as the Financial Conduct Authority in the UK. We are also member of Canada's Responsible Investment Association.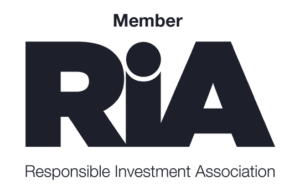 Meet Our People