Published on December 13, 2021
Few sectors have seen more upheaval in the wake of the Covid-19 pandemic than real estate. It's been a dizzying two-year roller coaster ride that has touched nearly every element of the market. Office real estate has seen employees shift from in-office to remote work and to a hybrid-style mix-and-match model. Retail real estate has seen the culmination of a years-long transition from bricks and mortar to online shopping, exacerbated and necessitated by forced store closures earlier in the pandemic; and residential real estate has weathered rumours of a mass exodus from major urban centres to bigger houses in suburbia or more far-flung areas of the countryside.
When the dust settles, what will the post-pandemic real estate market look like?
Should investors approach the real estate market with caution or optimism? Which asset classes offer the most upside coming out the pandemic and which pose the most risk?
These are the big questions that have been keeping real estate investment managers awake at night. And while no one has a crystal ball, the award-winning independent asset management firm Middlefield Group just might have some reassuring answers.
Established in 1979, Middlefield Group originally specialized in real estate development and financing. While the firm's focus has broadened considerably since then – they now create and manage diversified equity portfolios for individuals, investment advisors and institutional investors – real estate remains one of their prime focuses.
Middlefield's President and Chief Executive Officer Dean Orrico, joined the firm in 1996 around the time they started managing portfolios of real estate investment trusts (known as REITs), which have since become a key plank in the company's real estate investment strategy. Orrico believes that REITs are the safest bet for anyone seeking equity income from their investments. He explains, "Real estate is a major area for us. It goes back to our founding. As evidenced by our track record, this is a sector that we understand extremely well. Moreover, our long history in real estate has confirmed time and again that REITs are the single best equity income vehicle in the market".
Middlefield's excellence in real estate investment management has earned them a prestigious 2021 Refinitiv Lipper Fund Award for the Top-Performing Real Estate Fund Over 5 Years – Canada. The award was given for the exceptional performance of their Middlefield Global Real Estate Class mutual fund. The F Series of the fund – launched in 2011 – has seen some remarkable numbers, with an annualized return of 12.1% (as of the end of October 2021), and a one-year return of 36.3%. Middlefield's fund beat out competing funds like Vanguard's FTSE Canadian Capped REIT Index ETF, and Purpose Investment's Real Estate Income ETF (PHR).
The award-winning fund was created to provide a stable level of income and exposure to the global and Canadian real estate sectors. It encompasses a portfolio of REITs from a diverse set of real estate sub-groups like industrial (warehouses, logistics and cold storage), specialized (data centre and cell tower REITs), retail (generally open-air shopping centre REITs), multi-family rental units (income-earning apartment building REITs), and health care (retirement and nursing homes REITs). All of these REITs respond differently to changing market conditions and Middlefield's portfolios benefit from the steady stewardship and decades of experience that Orrico brings to the table. He explains, "I was meeting with the management teams of these REITs when they IPO'd their companies decades ago, so I've actually been focused on them and have gotten to know these businesses very well over the last 25 years".
So, what were some of the market trends that Orrico and his team at Middlefield identified that drove the growth of the Global Real Estate Mutual Fund? Orrico believes in the long-term growth prospects of industrial real estate. Several years ago, he recognized that E-commerce was becoming a powerful force that would disrupt the real estate sector in a significant way and over many years. Orrico capitalized on this theme early and, to the benefit of his shareholders, his thesis was validated when major, long term-focused private equity investors like Blackstone started acquiring select Industrial REIT holdings in his portfolios. The strategy was further bolstered by supply-side challenges, as construction of industrial properties was not keeping pace with demand. Due to the supply-demand imbalance, those companies with high quality properties in the right locations have been rolling leases at increasingly higher rents for several years. Resultantly, the stock prices of industrial focused REITs have increased exponentially. Orrico notes we still have plenty of runway for continued growth in industrial rents and expects the positive momentum in share prices to continue
(View Dean Orrico's Interview with the CEO of Granite REIT).
Middlefield is an active investment manager that capitalizes on overlooked opportunities and the impacts of the pandemic created a number of price dislocations which were not supported by underlying fundamentals. For example, Orrico concluded that various real estate sub-sectors, like the retail REITs, were lagging significantly during 2020 because investors thought their properties were impaired beyond recovery. Moreover, many high-quality retail REITs, whose assets primarily include open air shopping centres and not enclosed malls, were unjustly trading at a 30-40% discount to their net asset value. With the prospect of an economic recovery driven by the rollout of vaccines, Middlefield added significantly to our retail REIT exposure in the latter months of 2020 and this helped drive a 36% return over the past year as Canada's best retail REITs saw both vacancies and rent collection improve significantly. In addition, many of the retail REITs were already well underway on a strategy to diversify their massive land banks into other value-added sectors like apartment rentals and self storage and very little of this development activity was reflected in REIT prices during the depths of the pandemic.
(View Dean Orrico's Interview with the CEO of RioCan).
Orrico continues "We recognized that this economy would eventually start re-opening because we believed in the potential of the vaccines. People would start going out again, and some of these retail properties – especially those that we thought had real long-term potential, like retail parks that are anchored by grocery stores i.e. essential services – would start to recover. Many of these REITs own valuable property in Canada's fastest growing markets. These are still great assets that were being unjustly punished since everybody wanted to sell anything even tangentially connected to retail. So that really turned out to be a great investment decision for us."
Middlefield took a similar approach to their apartment REITs, where some savvy prognostications yielded comparable results. Orrico continues "there was a view during the height of the pandemic that people were going to be moving out into the country, vacate urban or suburban rental properties because they wanted a home with a garden where they were going to be working remotely and spending more time. We didn't think that was going to be a long-term trend since we continue to believe in the power and attraction of urban centres. And when we looked at the actual fundamentals of a lot of these apartment REITs, we recognized that their rent collection and occupancy levels remained very high, even during the peak of the pandemic. Market sentiment and their trading prices, however, told a different story and this created an attractive entry point for a number of our favourite names in this sector." The opportunity in the apartment REITs was further supported by an imminent resumption in Canada's high level of immigration as the pandemic subsided. Given the relatively high cost of housing, many immigrants often rent before they buy. Capitalizing on these market dislocations ultimately led to superior performance and to a Lipper Fund Award.
While real estate investing always carries some risk, and no one knows exactly where the market is heading as we lurch out from the pandemic, investors looking for equity income can be confident in the experienced and nuanced approach taken by Dean Orrico and Middlefield Group. "I believe every investor, especially investors who want to earn some income from their portfolios, should have exposure to real estate. It's really an asset class for all seasons."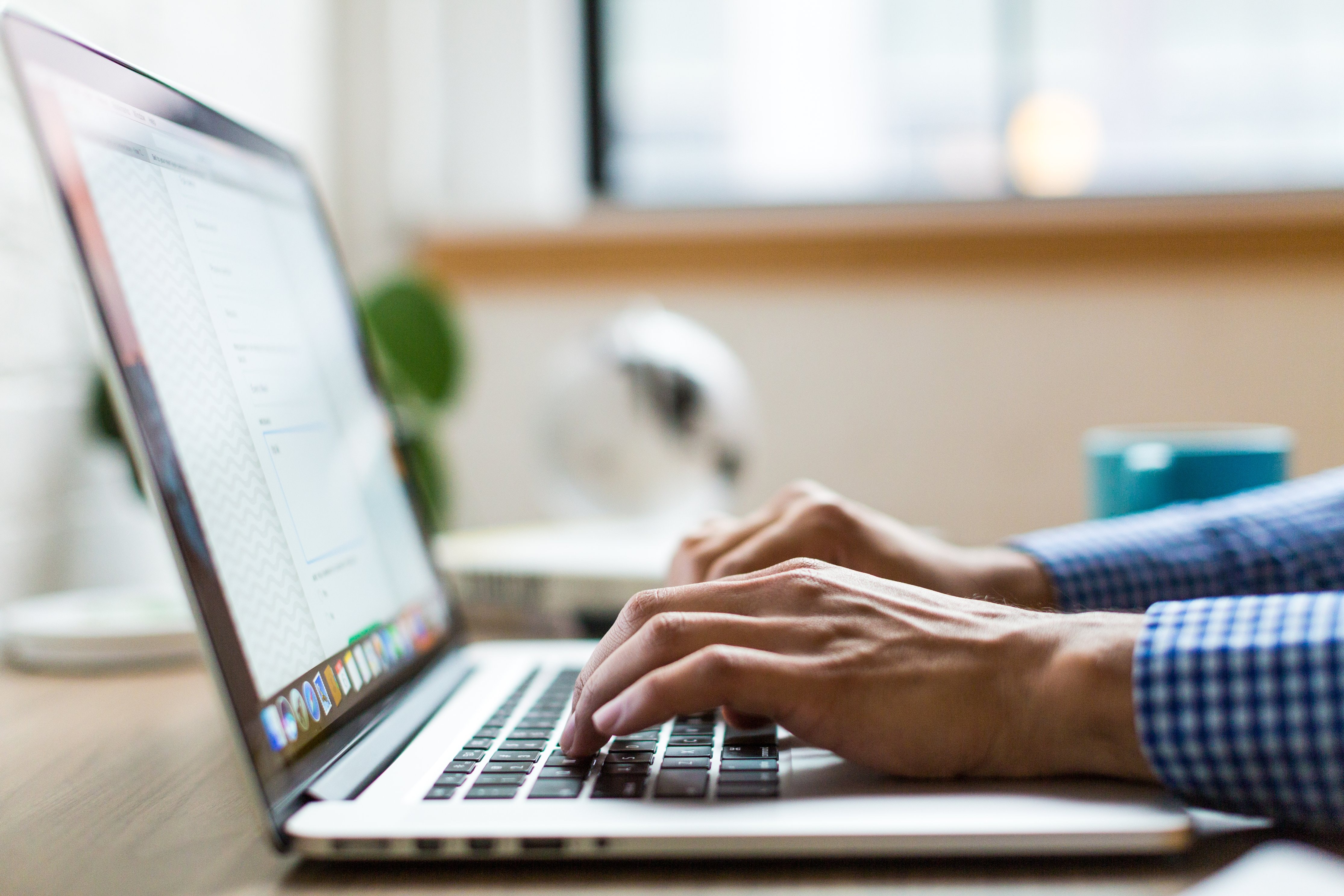 Have Questions?
Whether you have specific investment inquiries or general questions about Middlefield, our team would be glad to help.
Contact us